Manali Trip Cost for Couple is one of the maximum search trips by couples. Be whether it is winter or summer, Manali has its own beauty which no one can ignore. Manali is also the Romantic place for newlyweds, love birds or couples. Besides the scenic beauty of the place, Manali is a place for adventure activities. Believe me, this is the best road trip for all couples.
Manali Trip for couples in 2020 – Heavenly place for nature lovers!
The landscape of beautiful snowcap mountains of Himalayas made scenic view. And everyone is dream of and hills of Kullu Manali made this dream come alive. Alongside snowcapped mountains of Himalayas, an utterly calm and peacefully flowing river made this heavenly place one of the most romantic places for the couple to made beautiful memories of their lifetime.
Manali Trip Cost for Couple by IXC Travels – A Romantic place for newlyweds
If you are love birds, going to get married soon and planning for your honeymoon or newlywed couple or parents; Kullu Manali is certainly heaven on earth. Its beautiful scenic view of greenery, as well as snowcap roads, mountains, trees, are just amazing.
Adventure activities at Manali for couples!
For a couple, Kullu Manali is one of the best romantic places to share special moments with your partner. Kullu Manali is also full of adventure sports – paragliding, rafting, trekking, river crossing, skiing, etc. So, Kullu Manali is one of the best and rare combinations of luxury and adventure trips without putting any burden on your pockets.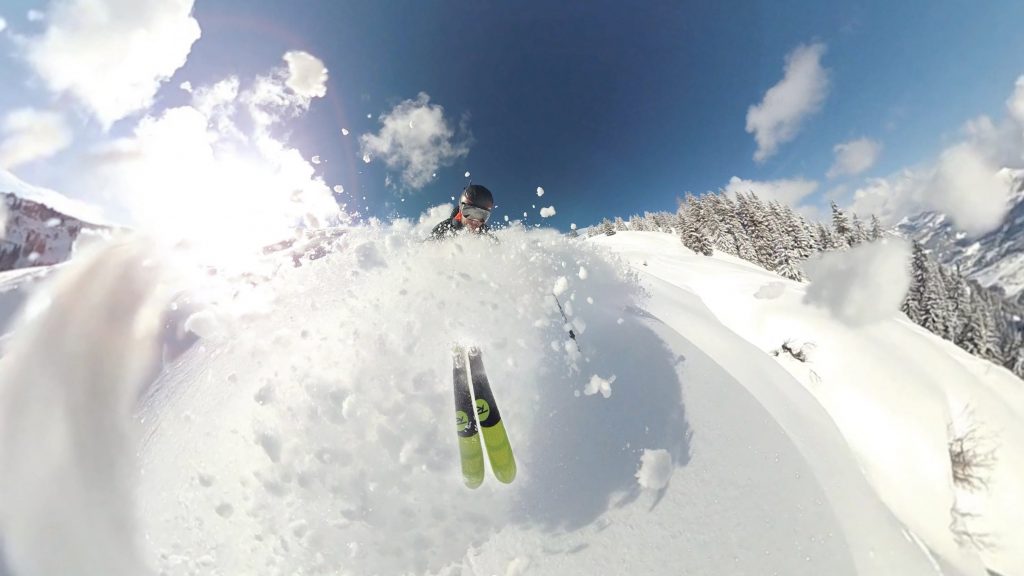 Manali, The Best Road Trip!
I know, everyone loves to travel by road. Following the best quote, which i am sure everybody loves – Exploring the Roads less Travel. And what is best than exploring the beauty of nature on hills. This is the best place to explore the beauty of this heavenly place Kullu Manali with your loved ones, with a very economical and pocket-friendly. A sedan and hatchback is the best cab for a couple which will make your journey a memorable one. The sedan is best to take along as cab – as all material/luggage can be kept freely in the car without any second thought of the loss of your stuff, the driver is aware of all routes – so you can enjoy the nature to full without any thought of losing your path.
2N/3D or 3N/4D Manali Trip best for Couple!
For the 2N/3D trip to Kullu Manali, you can certainly enjoy the walk on Mall Road. Enjoy the lush greenery at Van Vihar nature park. The hamlet of Vashisht with its Hot Water Spring will surely give you a mesmerizing experience. On way to Solang valley, embark the scenic beauty of mountains and cherish the historic buildings of the area depicting the traditional way of living of Kullu Manali. At Solang, there are numerous adventure sports that a couple can't avoid of being getting hypnotize with the beauty of snow-capped mountains.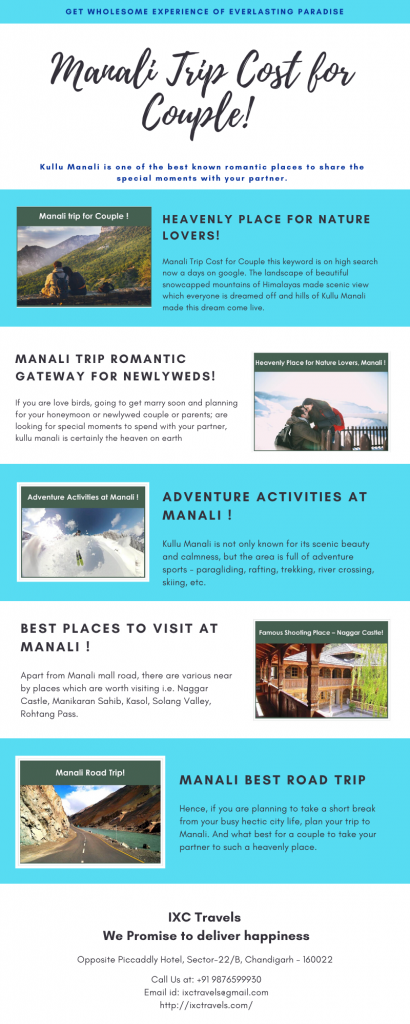 Best places to visit Manali Trip!
And believe us, the cost of the above trip will be your pocket-friendly and a couple can covered comfortably. Some other trips also a couple can plan for Kullu Manali – for e.g. Manali – Solang Valley, Manali – Solang Valley – Rohtang Pass, Manali – Manikaran Sahib – Naggar, Manali – Kasol – Manikaran Sahib. All the above regions can be covered in one single long trip or in short various trips by a couple or family.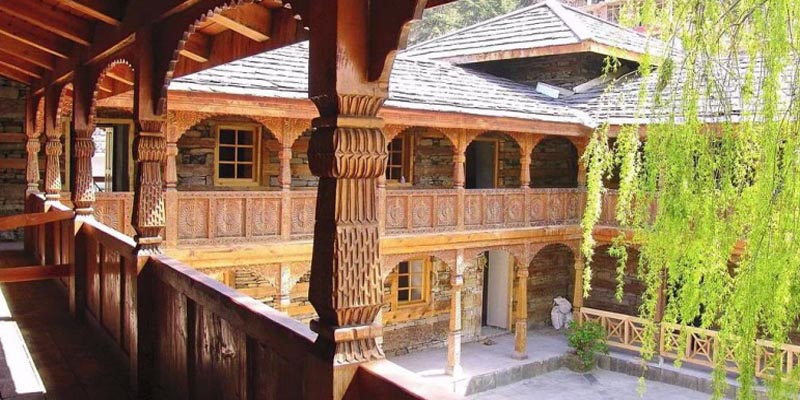 I am sure visiting Manali is surely a dream come true to everyone's life. And choosing an expert traveling partner on a trip is playing a vital role in any trip. And the best way to visit these various beautiful mountain capped destinations is sure via road. Any Hatchback or Sedan or Luxury car/ cab/ taxi accordingly to a couple's choice will reach the doorstep and the journey to this mesmerizing destination will start.
Make your trip to Manali a memorable one!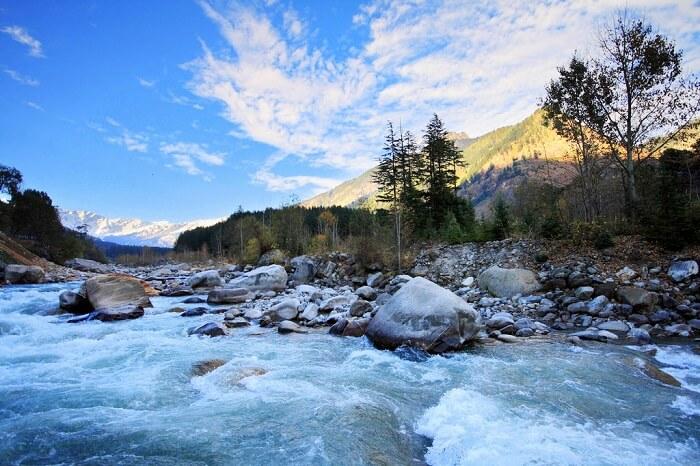 Hence, if you are planning to take a short break from your busy hectic city life, plan your trip to Manali. And what best for a couple to take your partner to such a heavenly place. In addition, your happiness will get doubled, if you found that the services you are getting are from your door to the door. Above of all, the trip would surely be a pocket-friendly one. So, hurry up and plan your next trip to Kullu Manali.